On March 4, the Standing Committee of the Political Bureau of the CPC Central Committee held a meeting
The new energy charging pile is included in the 'new infrastructure', and It has become the emphasis of national infrastructure construction.
There are two types of charging piles, Alternating Current (AC) and Direct Current (DC)
The AC pile power is mostly 7kW, and the charging speed is relatively slow, which is mostly used in the private field.
DC charging piles have high charging power and are mostly used in the field of public piles.
Based on the vigorous development of the domestic new energy vehicle field, the electric vehicle charging pile industry has risen accordingly.
MAXGE Electric launched a new production, EPRI-B Type B residual current operated circuit breaker
It is more suitable for the future technical needs of electric vehicle charging piles.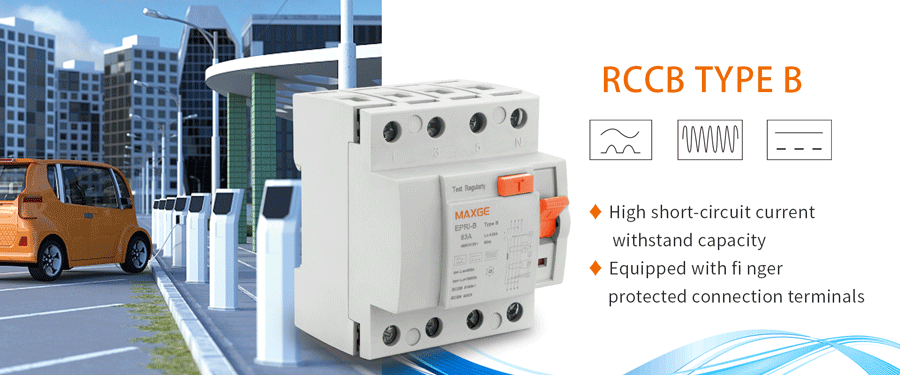 As an iterative product of AC, A, and F type leakage upgrade, this product is more comprehensive in leakage protection.
For sinusoidal AC residual current pulse DC residual current AC residual sinusoidal current up to 1000 Hz
Pulsating direct residual current and smooth direct residual current (Whether applied suddenly or slowly) all can trip.
In addition to the use of charging piles
Also suitable for UPS installation, high-frequency power converters, power cabinets on construction sites, etc. where are DC component leakage scenario Provide more reliable protection.
MAXGE Electric has been deeply involved in the field of low-voltage electrical appliances for many years
There are many excellent products
Provide you with a one-stop solution.